Mission Statement:
We have a mission to
p
ut people to work, keep people working who already have jobs, and helping everyone to advance in their careers and lives.

We do this exclusively for our own student members
by the following:
(A) Providing affordable fees with NO HIDDEN COSTS, and we also offer certain courses free exclusively for our student members!
(B)
Providing FREE job placement assistance that is exclusive to our own members.


(C) Providing personal service according to individual needs.


(D)
Providing FREE NYS security guard application assistance.


(E) Providing FREE educational and career counseling.
Our philosophy is that the better trained our students are the more successful they will be and the better society will be served and protected. The students we train successfully and the companies we serve are a credit to us.
I
ndividuals, corporations, school districts, law enforcement agencies; private investigator and security guard agencies; institutional, industrial, aviation, and maritime concerns -- we can service your training and
consulting needs effectively and affordably with our distinguished exper
ts.
Be trained by the those who came from the world's elite military and law enforcement units.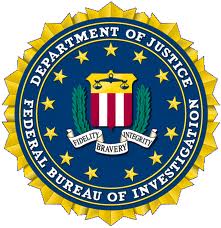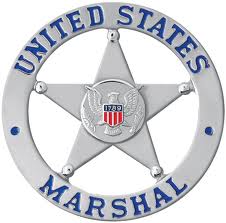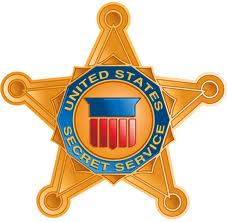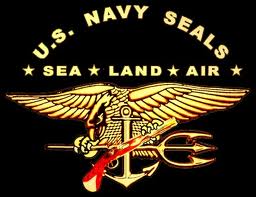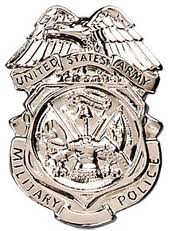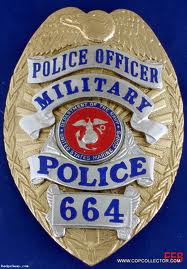 - Free job placement service -- including for government and public safety jobs -- is ongoing and is always available for qualified and motivated graduates of this school's courses! You can find out some more about jobs here and here.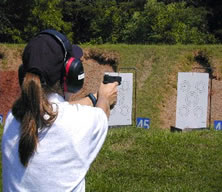 - Our instructors have wide-ranging knowledge and skills that will offer you the information that you will definitely need, the type only they can give. They are who they say they are and have the credentials to prove it.

Our students receive training that goes well beyond minimum requirements, and helpful tips that will assist you not only to survive and succeed in the law enforcement and security fields, but also to excel and stand out from the rest of the crowd!
- We service the Long Island, New York City and Westchester County Areas.
.............................................................................................
We also have community based programs including FREE training and placement assistance for US military veterans with documented service connected disabilities and Purple Heart Medal Recipients . . .


Click here for more information on our Military Assistance (MAP) Program.
Selected school policies for students:
4. Student Code of Conduct/Policy
5. Student Dress Code and Proper Comportment

Your call is important to us. If no answer, please leave a message or you can e-mail us by clicking here.

......................................................................................................



Long Island Security Training
(Armed / Unarmed)
Service Area and ZIP Codes:
A
Albertson 11507
Alden Manor 11003
Alden Terrace 11580
Amagansett 11930
Amityville 11701
Aquebogue 11931
Arverne 11692
Asharoken 11768
Astoria 11102
Astoria 11103
Astoria 11105
Astoria 11106
Atlantic Beach 11509
B
Babylon 11702
Baiting Hollow 11933
Baldwin 11510
Baxter Estates 11050
Bay Shore 11706
Bayside 11359
Bayside 11360
Bayside 11361
Bayport 11705
Bayville 11709
Bellrose 11426
Bellmore 11710
Bellport 11713
Belle Terre 11777
Bethpage 11714
Blue Point 11715
Bohemia 11716
Brentwood 11717
Breezy Point 11697
Bridgehampton 11932
Brightwaters 11718
Brookhaven 11719
Brooklyn 11201 - 11256
Brookville 11545
C
Calverton 11933
Cambria Heights 11411
Carle Place 11514
Cedarhurst 11516
Center Moriches 11934
Centereach 11720
Centerport 11721
Central Islip 11722
Cherry Grove 11782
Cold Spring Harbor 11724
College Point 11356
Commack 11725
Copiague 11726
Coram 11727
Corona 11368
Cutchogue 11935
D
Davis Park 11772
Deer Park 11729
Dix Hills 11746
E
East Elmhurst 11369
East Elmhurst 11370
East Hampton 11937
East Islip 11730
East Marion 11939
East Moriches 11940
East Meadow 11554
East Norwich 11732
East Northport 11731
East Patchogue 11772
Eastport 11941
East Quogue 11942
East Rockaway 11518
East Setauket 11733
East Williston 11596
Eaton's Neck 11768
Edgewood 11717
Elmhurst 11373
Elmhurst 11380
Elmont 11003
Elwood 11731
F
Fair Harbor 11706
Far Rockaway 11690
Far Rockaway 11691
Far Rockaway 11693
Far Rockaway 11695
Farmingdale 11735
Farmingville 11738
Fire Island Pines 11782
Flanders 11901
Floral Park 11003
Floral Park 11005
Flower Hill (Pt Wash) 11050
Flower Hill (Roslyn) 11576
Flushing 11351
Flushing 11352
Flushing 11354
Flushing 11355
Flushing 11358
Flushing 11367
Flushing 11371
Flushing 11381
Flushing 11390
Forest Hills 11375
Fort Solonga 11768
Franklin Square 11010
Freeport 11520
Fresh Meadows 11365
Fresh Meadows 11366
G
Garden City 11530
Garden City Park 11040
Gibson 11581
Glen Cove 11542
Glen Head 11545
Glen Oaks 11004
Glenwood Landing 11547
Gordon Heights 11763
Great Neck 11020
Great River 11739
Green Acres 11581
Greenlawn 11740
Greenport 11944
Greenvale 11548
H
Halesite 11743
Hampton Bays 11946
Hauppauge 11788
Hempstead 11550
Hempstead Garden 11552
Herricks 11040
Hewlett 11557
Hicksville 11801
Holbrook 11741
Hollis 11423
Holtsville 11742
Howard Beach 11414
Huntington 11743
Huntington Station 11746
I
Inwood 11096
Islandia 11749
Island Park 11558
Island Trees 11756
Islip 11751
Islip Terrace 11752
J
Jackson Heights 11372
Jamaica 11405
Jamaica 11424
Jamaica 11425
Jamaica 11430
Jamaica 11431
Jamaica 11432
Jamaica 11433
Jamaica 11434
Jamaica 11435
Jamaica 11436
Jamaica 11439
Jamaica 11451
Jamaica 11484
Jamaica 11499
Jamesport 11947
Jericho 11753
K
Kensington 11021
Kew Gardens 11415
Kings Park 11754
Kings Point 11024
Kismet 11706
L
Lake Grove 11755
Lake Ronkonkoma 11779
Lake Success 11020
Lakeland 11779
Lakeview (RVC) 11570
Lakeview (W.Hemp) 11552
Lattingtown 11560
Laurel 11948
Laurel Hollow 11791
Lawrence 11559
Levittown 11756
Lido Beach 11561
Lindenhurst 11757
Little Neck 11362
Little Neck 11363
Lloyd Harbor 11743
Locust Valley 11560
Long Beach 11561
Long Island City 11101
Long Island City 11109
Long Island City 11120
Lynbrook 11563
M
Malverne 11565
Manhasset 11030
Manhasset Hills 11040
Manorhaven 11050
Manorville 11949
Maspeth 11378
Massapequa 11758
Massapequa Park 11762
Mastic 11950
Mastic Beach 11951
Matinecock 11560
Mattituck 11952
Medford 11763
Medford Station 11763
Melville 11747
Merrick 11566
Middle Island 11953
Middle Village 11379
Miller Place 11764
Mill Neck 11765
Mineola 11501
Montauk 11954
Moriches 11955
Mount Sinai 11766
Munson 11010
Muttontown 11545
N
Nassau Point 11935
Nesconset 11767
North Bellmore 11710
New Cassel 11590
New Hyde Park 11040
New Suffolk 11956
Nissequogue 11780
North Babylon 11703
North Great River 11752
North Woodmere 11581
Northport 11768
Noyac 10960
O
Oak Beach 11702
Oakdale 11769
Oakland Gardens 11364
Ocean Beach 11770
Oceanside 11572
Old Bethpage 11804
Old Brookville 11545
Old Field 11733
Old Westbury 11568
Orient 11957
Oyster Bay 11771
Ozone Park 11416
Ozone Park 11417
P
Patchogue 11772
Peconic 11958
Plainedge 11756
Plainview 11803
Plandome 11030
Point Lookout 11569
Point O'Woods 11706
Poquott 11733
Port Jefferson 11777
Port Jefferson Station 11776
Port Washington 11050
Q
Queens Village 11427
Queens Village 11428
Queens Village 11429
Quogue 11959
R
Rego Park 11374
Remsenburg 11960
Richmond Hill 11418
Ridge 11961
Ridgewood 11385
Ridgewood 11386
Riverhead 11901
Rockaway Park 11694
Rockville Centre 11570
Rocky Point 11778
Ronkonkoma 11779
Rosedale 11422
Roosevelt 11575
Roosevelt Field 11530
Roslyn 11576
Roslyn Heights 11577
Russell Gardens 11021
S
Saddle Rock 11023
Sag Harbor 11963
Sagaponack 11962
Saint Albans 11412
Saint James 11780
Saltaire 11706
San Remo 11754
Sands Point 11050
Santapoque 11704
Sayville 11782
Sea Cliff 11579
Seaford 11783
Searingtown 11507
Selden 11784
Setauket 11733
Shelter Island 11964
Shelter Island Heights 11965
Shinnecock Hills 11968
Shirley 11967
Shoreham 11786
Smithtown 11787
Sound Beach 11789
South Farmingdale 11735
South Hampton 11968
South Jamesport 11970
South Ozone Park 11420
South Richmond Hill 11419
Southold 11971
Speonk 11972
Springfield Gardens 11413
Springs 11937
Stewart Manor 11530
Stony Brook 11790
Sunnyside 11104
Syosset 11791
U
Upton 11973
Uniondale 11553
V
Valley Stream (N) 11580
Valley Stream (S) 11581
W
Wading River 11792
Wainscott 11975
Wantagh 11793
Water Mill 11976
Water Island 11772
West Babylon 11704
West Gilgo 11702
West Hempstead 11552
West Islip 11795
West Sayville 11796
Westbury 11590
Westhampton 11977
Westhampton Beach 11978
Wheatley Heights 11798
Whitestone 11357
Williston Park 11596
Woodbury 11797
Woodhaven 11421
Woodmere 11598
Woodside 11377
Wyandanch 11798
Y
Yaphank 11980


© Copyright AG Affiliates™ Four W. Main Street * Bay Shore* NY 11706 Tel.: (631) 991-2620