How may we help you, your employee or your loved one?

Prospective Students

· Career/job placement assistance and counseling for this exciting and challenging career is available for our course graduates.
· Day/night/weekend classes are available, and are taught by distinguished experts from law enforcement and the military. We go beyond the minimum requirements to give you what you need to be successful. We don't just show you some outdated films and send you on your way.

· Tuition is very affordable. In some cases, your training is FREE.
· No hidden costs, fees or short cuts here.Your calls are answered and returned promptly! All questions are answered respectfully, directly and honestly by an experienced professional.

· You can see exactly who is charge and contact them anytime.

Click here for our NYS Security Guard Course Catalog

Former Students (Alumni)

Career/job placement assistance and counseling is ongoing for those who need or want it. We do not charge for this service, and it is the responsibility of the individual student to keep in touch with us and follow our instructions to the letter. Advanced training is available FREE for those who take the 8 Hour Pre-Assignment Class and 16 Hour On-the-Job Training Classes and for those who take any two (2) classes with us. Contact us for details. You will receive discounts from us on all future training courses.

Employers & Family

Choosing a security career and the right school is one of the most important decisions your employee/family member will ever have to make. At AG Affiliates, we work with employers and the entire family to ensure that each and every student acquires well-rounded training - one that prepares them personally and professionally. This is a very exciting time for your employee or your loved one.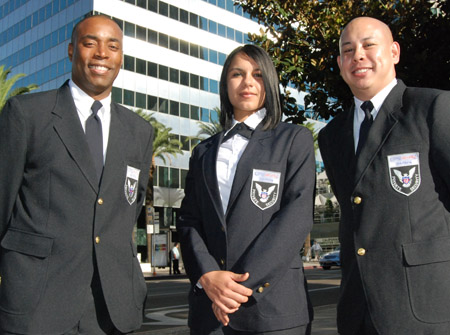 We urge you to become involved, and to explore all that our school has to offer.
What makes the AG Affiliates School the right choice for your family member or employee?
Beautiful Setting
Our comfortable and professional training site is located inside a luxury office building in downtown Bay Shore. There are many old and new shops, world class restaurants, catering establishments, and attractions including the Bolton Center and the Bay Shore Marina which is located within walking distance on our cross street, Maple Avenue (on the south side of 27A).
Convenient Location in Downtown Bay Shore, Long Island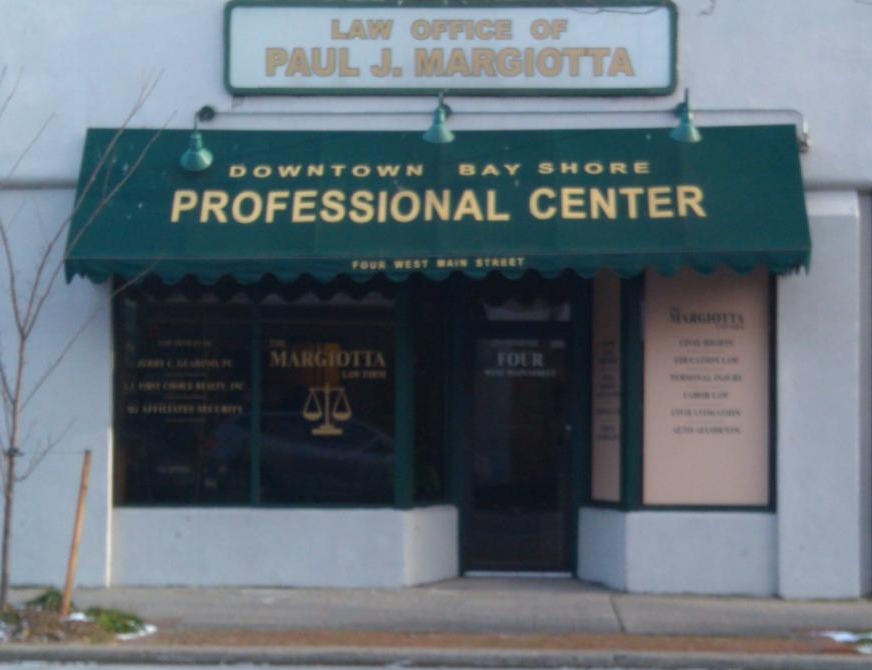 We are located inside the Downtown Bay Shore Professional Center
4 W. Main Street
(Route 27A)
, Bay Shore NY 11706.
Cross street is 4th Avenue (on the north side of 27A), just two short blocks from the Bay Shore Long Island Railroad Station. Sunrise Highway and the Southern State Parkway are nearby, and there is plenty of parking available in the area.
Excellent Academics
We not only use the state Department of Criminal Justice Services curriculum, but we go well above the minimum requirements giving our students information and helpful tips from the instructor's personal experiences that they will need not only to be successful and in their security or law enforcement careers but to STAND OUT from all the rest!

Comprehensive Career Services
AG Affiliates offers comprehensive, practical and personalized Career Services that will enable you to match your strengths, desires and dreams to real-world employment opportunities. From résumé critiques and job interviewing workshops to career fairs and an extensive online database of job openings and networking information, Career Services supports students and alumni at every stage of building a satisfying and rewarding career.
Dedicated Faculty
Our Faculty consists of experienced experts with extensive law enforcement, military, fire, and EMS experience. Those who have been involved with high level incidents in streets, jails, combat, and domestic situations. Some of our instructors teach at the college level and personal training is ongoing for all of them pursuant to law and the rules and regulations of their agencies and institutions.
Personalized Attention
AG Affiliates offers a one-of-a-kind learning environment. Our student-to-faculty ratio is among the lowest in the nation: No more than 10-to-1, giving students access to personalized guidance and support from their instructors. Students are never be taught by non-law enforcement personal, only highly experienced and credentialed faculty. Lecture class sizes are small, averaging about 4-8 students.
In addition to a supportive faculty, we have a full-time staff of professionals to guide your family member in selecting career options, and discussing personal life decisions.
Flexible Course Schedules
AG Affiliates offers various classes with day, evening and weekend schedules. Many are only one day courses and this allows those who are already working or attending college to get the security training they need and desire.
For more information please browse the various areas of interest to you on this site or call (631) 991-2620.

Your call is important to us. If no answer, please leave a message or you can e-mail us by clicking here.