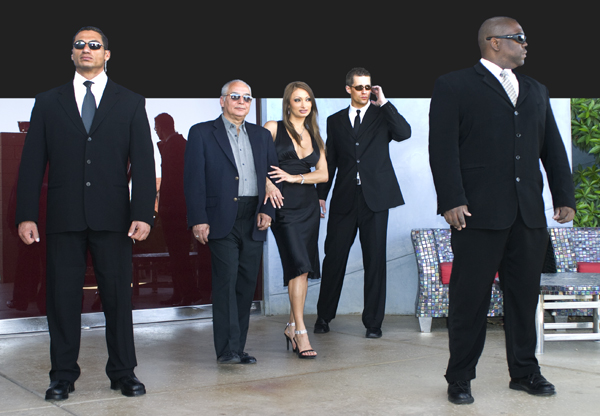 The Selection Process and Training:

1. Not everyone is eligible or selected for this training, and the subsequent listing on our Bodyguard/Protective Agent registry for special placement assistance. Our employer affiliates demand the best, and the training is REAL.

a. Selection is based on a number of factors including
attitude, reliability, professional demeanor, commitment
to work, life experience, education, training, physical condition, and other factors. People with special
skills and certifications are given extra consideration.

b. The applicant will need a resume and will be
interviewed before selected. We are committed to using
only the best trainers to produce the best operators for
our employer groups, and the selection process is part
of how we accomplish this.

2. TUITION does not include books/manuals (where required), airsoft training, and equipment such as firearms, tactical gear, etc. (where required) that you may need to work or train with. Travel and lodging expenses for out of your city/town/state training also not included.
3. Candidates have to be serious about a real career and commitment to their work and ongoing training to keep your name on the Bodyguard/Protective Agent Registry once training is successfully passed. If you do not pass the training you will not get on the registry.
4. You should be physically fit and be able to run short distances and participate in martial arts, firearms (where applicable), and other dynamic training.


5. You should be familiar with the use of a computer and how to navigate the Internet. If you do not have access to a computer or e-mail you do not qualify.


For security reasons, course applicants must be one of the following:

-Active/reserve/retired military
-Active/retired law enforcement officer
-Licensed security guard
-Active/retired UN Security Officer
-Embassy/Consulate Security Personnel
-Other applicants after review and approval of the the
certifying Council.
Note: If you are working in the state of New York as a Bodyguard/Executive Protection Agent, you must also be a licensed NYS security guard or licensed NYS armed guard unless you are an active duty Police Officer as defined under NYS Criminal Procedure Law Article 1.20. Many other states have this requirement as well.

OTHER PREREQUISITES.
We also prefer candidates to be at least one of the following:
- Current or former military.
- Current or former law enforcement.
- Certified Firefighter, EMT or Paramedic.
- College graduate.
- Special technical license.
- Martial Arts Expert.
- Licensed armed guard.
In all cases candidates have to above average strength and intelligence, and must pass all requisite training to be included in our Bodyguard Registry for placement assistance. Graduates must remain in a constant training state to remain on the registry.

For Levels II and III training.
- Pistol Permit (if required in your state/city/county)
- Duty type firearm (at least 9mm or higher caliber).
- Doctor's note approving physical fitness and martial arts
training.