Unarmed NYS Security Courses are conducted at our modern, comfortable, and conveniently located sites:





Downtown Bay Shore Professional Center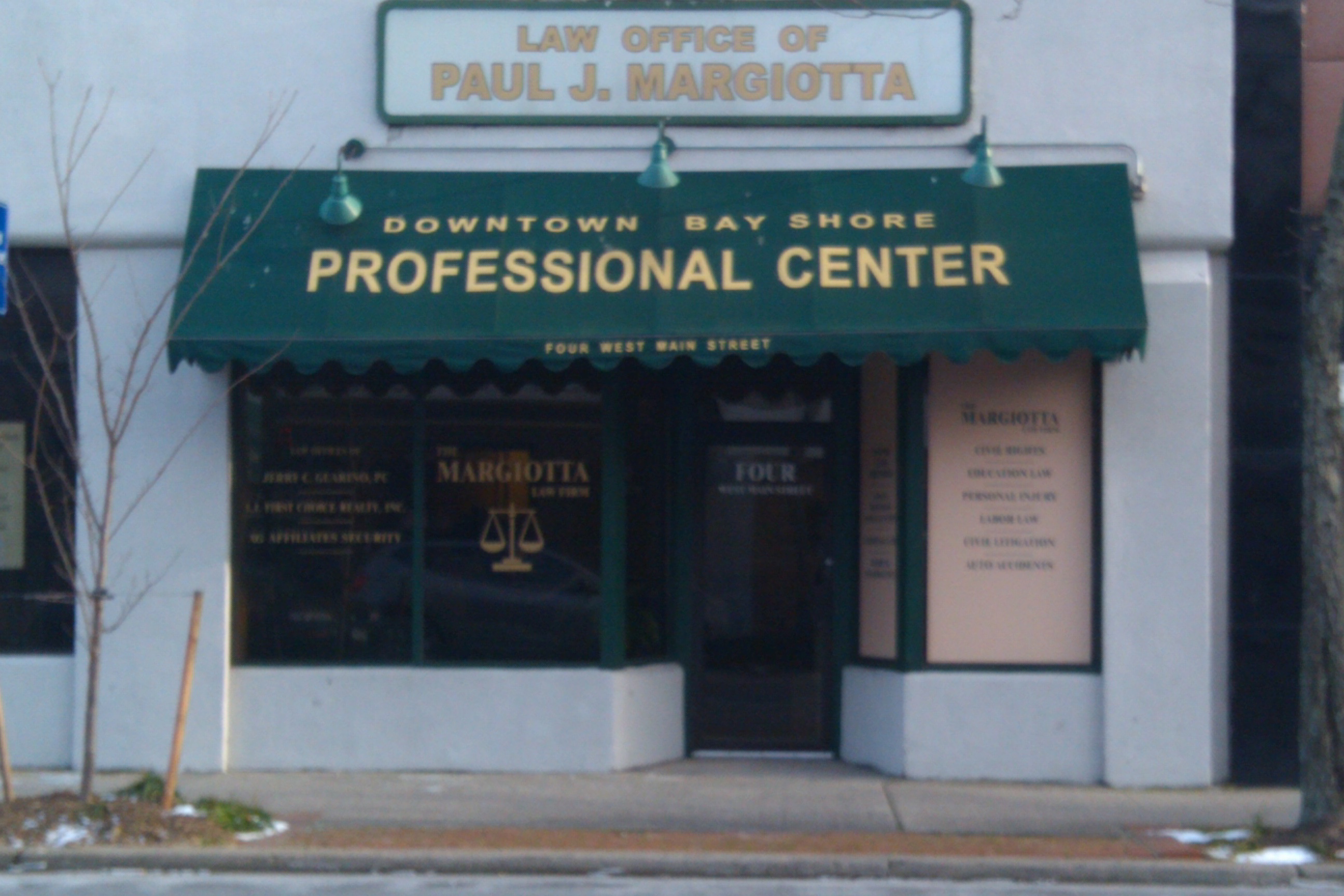 OUR MAIN ADDRESS:
4 W. Main Street
Bay Shore, NY 11706


Our cross street is 4th Avenue/Maple Avenue (across from Smokin' Al's Restaurant or Serious Chocolate). We are on the South side of the street.

Dates and Times

for The Unarmed Courses

Days, Nights or Weekends: Pick a date/time below that works

for you . . .
___________________________________________________________________________________

Note: Special scheduling arrangements can be made for large employee/employer groups. Please contact us for details.

___________________________________________________________________________________

NYS Eight Hour Pre-Assignment
(First) Course

for Security Guards

NYS Eight Hour In-Service

(Renewal) Course

for Security Guards

Fee: $60 (unless eligible for a special rate)

Hours these courses vary, please contact us for schedule.
NYS Security Firearms Courses for Security Guards



Note: We do not publish the firearms course fees as we may sometimes refer students to other schools that are members of the Public Safety Training Council whose fees may vary slightly (usually within $25 - $50 for the NYS Forty Seven Hour Firearms Course). Rest assured that our fees are as affordable as you can find and are consistent with our community based mission.


The classroom modules of the firearms courses are conducted at the above locations, and for the shooting proficiency component (one day) we use the Calverton Range (Eastern Long Island).



Other Training Courses

Other courses such as Verbal Judo or Homeland Security are generally also conducted in Bay Shore or in Deer Park, and various other locations around the United States, depending on the level and type of training. For example, US Navy SEAL Tactical Fitness Training is conducted in Maryland. Homeland Security training may be conducted directly on site for larger private and public concerns.




*NEW FOR 2012*
Alternate Tactical Training Site for Tactical Training Courses:
*Note: We use this site on select days during the month, and mostly for tactical training and bodyguard training.

The student will be informed of the training site location to report at time of enrollment.



All other training still takes place at our Bay Shore location which is approximately 7-8 minutes away by car. BOTH sites are serviced by the LIRR, and Suffolk Transit as well.


SFS Training Center*

450B Commack Rd.
Deer Park, NY 11729

(Across from the Tanger Outlet Mall, between Grand and Long Island Avenues)